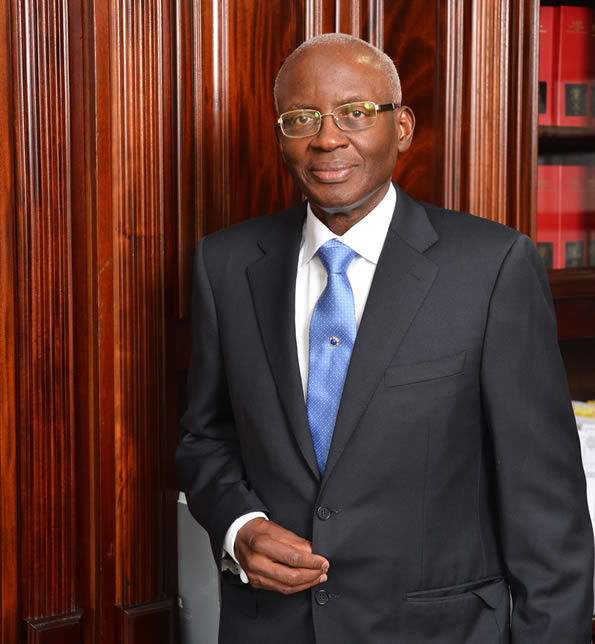 Meet,
Dr. Claude H. Denbow S.C.
Dr. Claude H. Denbow S.C. graduated from London University with double first class honours in the LL.B. in 1971.

He has attended the Harvard Law School's Programme of Instruction for Lawyers on several occasions and is familiar with the language and principles of American financial and commercial law. He practices exclusively in the area of Civil Law particularly in the fields of Company Law, Banking, Insurance, Insolvency, Pensions, Securities Regulation and Income Tax.

He is presently a member of various business law committees of the International Bar Association, The Trinidad and Tobago Chamber of Industry and Commerce Inc. and the Law Association of Trinidad and Tobago.

In 1998 he was elected to a Fellowship of the Society for Advanced Legal Studies in London for distinguished contribution to legal scholarship and the practice of law.

He was awarded the LL.M. by the London University and the Ph.D. for a thesis on Income Tax Law in 1976. He was called to the Bar at Gray's Inn in 1971 and has been admitted to practice in Trinidad and Tobago, Guyana, St. Lucia, Barbados, Grenada, and Cayman. He has appeared as Counsel in the Privy Council and in arbitration proceedings in London. He has also appeared as Counsel in litigation proceedings in Cayman.

He was made Senior Counsel in Trinidad and Tobago in 1998.

He has written extensively over the past three decades for local, regional and international journals on corporate, insurance and tax law and has served as the West Indian correspondent of the Journal of Business Law (London). He is the author of the leading textbook entitled " Life Insurance Law in the Commonwealth Caribbean". His latest book on "Income Tax Law in the Commonwealth Caribbean" was published in London by Butterworths in early 1997.

He has served on Trinidad and Tobago government committees in relation to company law and insurance law. He has acted as a Consultant to the United Nations bodies on investment insurance and tax law in the Commonwealth Caribbean; to the Caribbean Law Institute in relation to its programme for the development and harmonization of commercial law in the Caribbean. He has hosted several seminars on Corporate Law in Trinidad.

He has served as a director on the boards of a commercial bank and an actuarial services company. He is regularly invited to speak at conferences and seminars both locally and overseas on insurance, tax and company law.

He has pioneered litigation in the original jurisdiction of the Caribbean Court of Justice (CCJ) and has appeared in the majority of the cases to go to Trial in the CCJ in that jurisdiction.

He has also appeared as an expert witness, before the Ontario Supreme Court on the Insurance law in Barbados relating to the transfer of a life insurance portfolio of a Canadian Company to a local company.