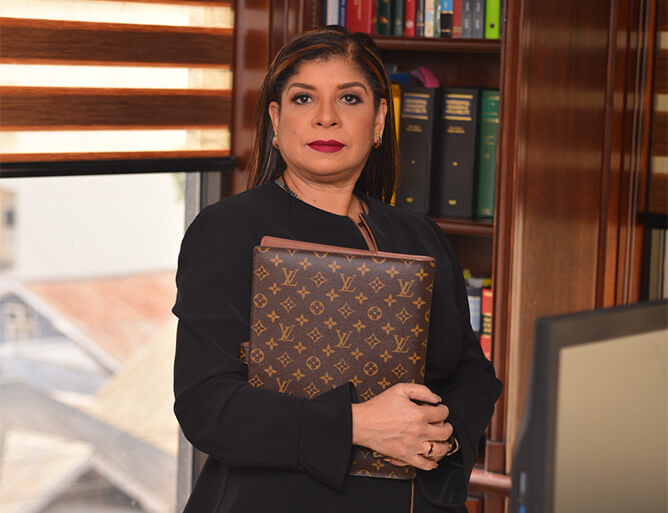 Meet,
Mrs. Donna Denbow
Mrs. Donna Denbow graduated from the University of the West Indies with B.A. Honours in Social Sciences & History in 1988 and with the L.L.B. Honours Degree in 1995.

She was admitted to practice in Trinidad and Tobago in 1999. She has worked in these Law Offices from 1996-1999 during the summer months in the areas of corporate and insurance law.

She has acted as instructing attorney in many of the leading cases litigated by these Offices over the past 12 years. She has also acted in an arbitration matter in London and appeared in the Privy Council.

Her main areas of practice are corporate and commercial law. She is a member of the Law Association of Trinidad and Tobago.

She is presently a member of the International Bar Association and has attended its conferences in Berlin in October, 1996, Cancun in 2001 and in Chicago in September, 2006. She has also attended the Commonwealth Law Conferences in Nairobi in September, 2007 and Hyderabad in February, 2011.